From the beginning, the Rickman brothers always offered the option of frame kits for their clients to be able to enjoy the assembling as well as the riding characteristics of the Metisse motorcycle. Today, Metisse motorcycles continue this tradition with several 'original' and 'future' classic kits available.
METISSE FRAME KITS
Using original tooling and jigs, we offer the following selection of Metisse frame kits:
Mk3 Triumphs pre unit & unit 650 / 750
Mk3 Matchless G80 / 85 / 50 / 12
Mk3 Jawa
Mk3 Royal Enfield
Mk3 BSA Victor
Mk3 Tiger 100 Triumph
Petite Bultaco
For further details please contact us.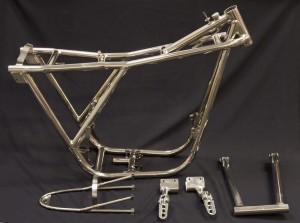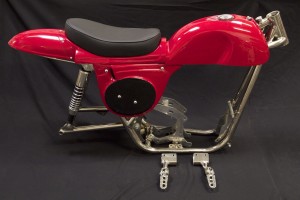 METISSE BODYWORK KITS
At Metisse Motorcycles we still supply using the original moulds the following GRP panels:
Mk3 Bodywork and fuel tanks
CR750 Bodywork and fuel tanks
They are available in a polished gel coat finish or sprayed and lacquered to your bespoke requirements.
We have more moulds in store. So if you can't find what you are looking for, please feel free to contact us and we will see if we can help in any way.