At Metisse Motorcycles we not only produce the Mk3 and Mk5 motorcycles but are always happy to discuss special projects ranging from paint schemes to complete motorcycles.
Our gallery below shows a small selection of the special projects that we have produced. The challenge of producing something unique and for a special purpose always brings out the creativity of our Metisse engineers.
THE GLADSTONE NO.1
Gladstone commissioned the frame and ancillary parts to be produced by Metisse using the finest craftsmen and brazing skills. The limited run Gladstone went on to win its class at the Salon Privé and has proven to be in high demand for the motorcyclist looking for something very unique.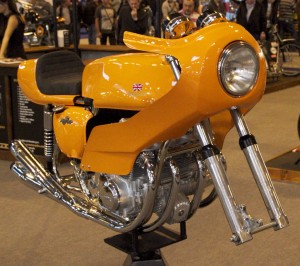 HONDA CR750
Commissioned by Adrian Lack, a close friend of Metisse, the Honda CR750 was one of the most popular of the Rickman brothers' motorcycles.
WEDDING MOTORCYCLE
At Metisse we are very rarely surprised at some requests. This adaptation of the classic Mk3 Metisse featured a lovely metallic light blue paint scheme, a pillion seat and foot pegs and road legal lighting. The reason – so the happy couple could ride away from the church together.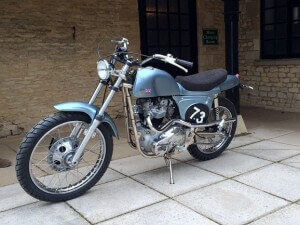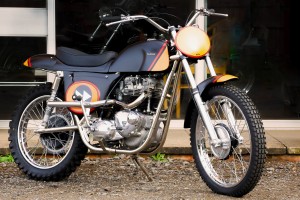 MOTOGP PROMOTION
In 2014 the Forward Yamaha MotoGP team were interested in a special attraction for the Silverstone round. The combination of its' 60s styling with modern livery created something of a stir among the riders and spectators in the paddock.